We Are Committed to
Your Health
About Us
Dr Rossouw's 39 year career in the medical industry includes both public and private sector experience. He qualified at the University of Pretoria in 1979 (MBChB); spent 4 years in the surgical department in Polokwane after which he spent 3 years as General Practitioner in Amersfoort (a small
agricultural town in Mpumalanga).
Dr Rossouw's interest in ear nose and throat surgery (ENT) was catalyzed by his father – Dr J.T Rossouw (also an ENT), who completed his studies at Edinburgh University and was one of the first surgeons to conduct a stapedectomy (hearing repair surgery) in South Africa.
Dr Rossouw specialized in ENT surgery at the University of Pretoria, attended numerous local and international conferences, courses and workshops. The Garden City Clinic has been "home" to Dr Rossouw for the past 29 years, where he operates with his own team of dedicated scrub sisters;
floor nurses and anaethatists (Dr A. Greeff and Dr P. de Wet). Dr Rossouw and his team have vast experience and special interest in hearing related problems and the surgical correction thereof, including cochlear implant surgery (CI).
Dr Rossouw maintains "a surgeon is only as good as his support team"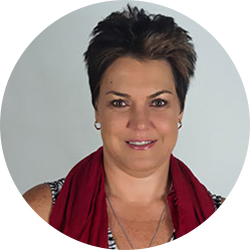 LIANA VAN DER NEST
Practice Manager
DR. DP. ROSSOUW
ENT Specialist and Surgeon
RITA GOVENDER
Reception & General Queries
What services we specialise in:
Antrostomy
Antrostomy is a procedure where the maxillary sinuses which are situated underneath the eye, are open to affect the drainage.
Bone Anchored Hearing Aid
A Bone-anchored hearing aid is a type of hearing aid based on bone conduction.
Bronchoscopy
Bronchoscopy is a technique of visualizing the inside of the airways for diagnostic and therapeutic purposes.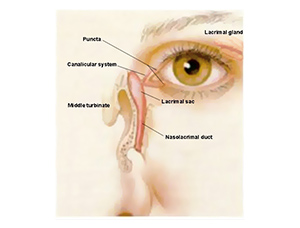 Dacryocystor-Rhinostomy
In certain individuals the tear ducts are blocked and the eyes tend to water because the eye secretions cannot drain through into the nose and be swallowed.
Direct Laryngoscopy
With pathology in the throat or larynx, it can be visualised in the surgery with a fibre optic scope.
Exostosis Removal
The external auditory canal exostosis (plural: exostosis) is characterized hy outgrowths of tone into the external ear canal.
Foreign bodies in the ear, nose and airway
Foreign bodies in the ear, nose and breathing tract (airway) sometimes occur in children.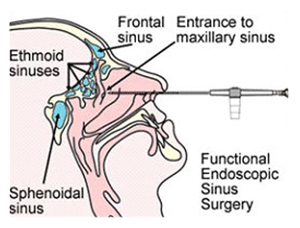 Functional Endoscopic Sinus Surgery
Dr Rossouw has done more than 6000 of these operations in the last 25 years.
Grommets
A grommet is a small tube inserted into the eardrum in order to keep the middle ear aerated for a prolonged period of time, and to prevent the accumulation of mucus in the middle ear.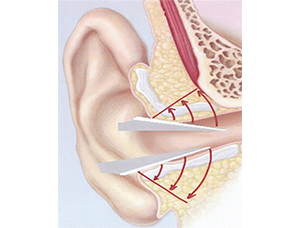 Meatoplasty
The external ear canal is often narrowed, either congenitally or due to chronic infection or due to chronic cotton-bud irritation.
Nasal Fracture Reduction
nasal fracture, commonly referred to as a broken nose, is a fracture of the bone or cartilage of the nose or both.
Myringoplasty
The term "myringoplasty" refers to repair of the tympanic membrane alone. There are several options for treating a perforated eardrum.
Rhinoplasty
Rhinoplasty is a procedure where the structure of the nose is changed. This procedure can be performed for purely cosmetic reasons, or for functional reason or a combination of the two.
Septumplasty
Septoplasty is a corrective surgical procedure done to straighten the nasal septum, the partition between the two nasal cavities.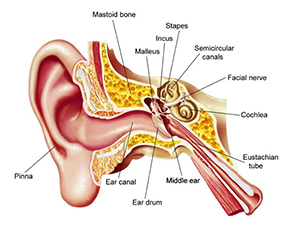 Stapedectomy
A Stapedectomy is a surgical procedure of the middle ear performed to improve hearing.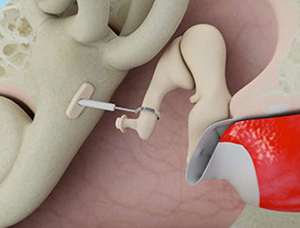 Stapedotomy
A modified stapes operation, called a stapedotomy, is thought by many otologic surgeons to be safer and reduce the chances of postoperative complications.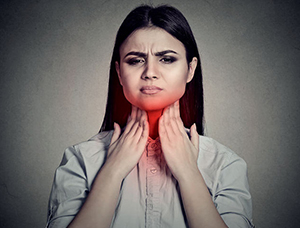 Tonsillectomy
A tonsillectomy is a 3,000-year-old surgical procedure in which the tonsils are removed from either side of the throat.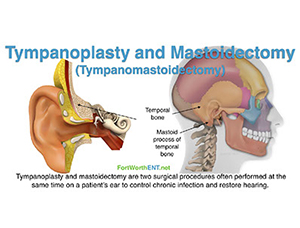 Tympanoplasty / Mastoidectomy
Tympanoplasty is the surgical operation performed for the reconstruction of the eardrum (tympanic membrane) and/or the small bones of the middle ear (ossicles).
I would like to take this time and send a thank you email to Dr Rossouw.
He is a great Doctor. I had my Septoplasty surgery and nasal polyps removal surgery on the 1 of September 2021 and that went well. I can breathe a lot easier now and  feel good after the surgery. He is an extraordinary specialist surgeon. Just to add, He was also good with kids and he performed Grommets surgery on my son and I have never commented on that. He is good with both adults and kids. 
Thank you Very much Dr. Rossouw and keep up the good work.
Dr. Deon is the best ear, nose and throat specialist in South Africa. He has helped patients with the most complicated and extraordinary cases in South Africa. A wonderful child of our Lord Jesus.
What a great doctor!! He is one of the best I had a septoplasty a month ago and my nose is looking great.
Exceptionally good specialist surgeon
Spot on last of a dying breed thank you doctor ??
Dr Deon Rossouw is truly a wonderful Doctor, the patient care my daughter recieved from him and his team was excellent! I'm am truly impressed with his fantastic service and efficient team. We arrived at his dr rooms for a consultation and after a full assessment my daughter was scheduled for surgery. We were provided with full details of the surgery what to expect before, after and how to care for her during recovery. His assistant Nurse Tina took care of Abigail and ensured she had all she needed.
My wife was diagnosed with otosclerosis a while back, living in Ballito, we headed to a specialized ENT in Hillcrest who advised us that she would need a Stapedectomy. In the time we awaited for the right time for her surgery the Dr relocated abroad, which left us to search for the best Dr specializing in this specific surgery. After a rigorous and teething search, we came across Dr Deon Rossouw located in JHB at the Garden City Netcare hospital. From the first point of contact with his amazing head of practice, Liana Vand Der Nest, we felt comfortable and at ease to make the trip for her consult with Dr Rossouw.
After the consult which he explained every last detail to us, we felt at ease, and ready to take on the surgery. Having to travel some 117 KM from family which we stayed over in Bronkhorstbay, after a 700 KM trip to get there, we were quite exhausted and quite nervous at the same time. The day of the Surgery everything went so seamlessly, well, waiting for your best friend, and life partner in the metropolis jungle of SA to get out of surgery did feel like a lifetime… Alas, Once she was done he advised everything went as planned.
After 4 days of recovery at home, we had our bags packed, kids in the car, and headed back to Garden City for her consult in the hope that he would clear her, and we could head back to Ballito, what a miracle it was when he tested my wife's hearing and she could, for the first time in over 4 years hear him whisper covering his mouth (yes, she did learn to lip read over some time). We were cleared, he explained the way forward and off we went back home, with my wife's hearing back to normal.
I would like to make use of this opportunity to, from my heart, thank Dr Rossouw, his practice, and the Netcare Garden City hospital for an amazing experience that left us in awe. Dr Rossouw's bedside manners, expertise and all round knowledge is second to none ! Thank you for allowing my wife to hear again!
For more info call our office:
call — +27 (0) 11 839 4418 / 9
"" The smallest bones are the ossicles in the middle ear: the incus, the malleus, and the stapes (also called the anvil, hammer, and stirrup). ""
Better Health Care is Our Mission
+27 (0) 11 839 4418 / 9 (Mayfair)
+27 (0) 10 001 9154 (Alberton)
+27 (0) 72 988 3136 (For Emergencies Only)
House 8a, Garden City Hospital, 35 Bartlett Street, Mayfair West, Johannesburg, 2092
dprossouw@samedical.co.za
The Ear & Eye Clinic, 3 Dirk Smit Crescent, Meyersdal, Alberton, Johannesburg
(Tuesdays & Wednesdays)